Cheap calling rates on easy to use calling cards: phone cards by Compass
Compass phone cards save you money calling around the country or around the world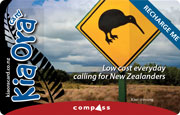 Using a Compass phone card to call your friends and family will save you money. Whether the people you love to talk to are in New Zealand or overseas, on a landline or a mobile phone, you save compared to other methods of calling.
With a Compass phone card, you only pay for what you use. There's no commitment to calling plans or bundled deals that cost the same even when you don't make any calls.
Cheap mobile to mobile calls now on Chi Tel phone card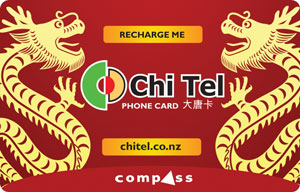 Now you can use your Compass Chi Tel card to call from any New Zealand mobile phone to any New Zealand mobile phone for just 19c + GST* per minute, any time of the day or night!